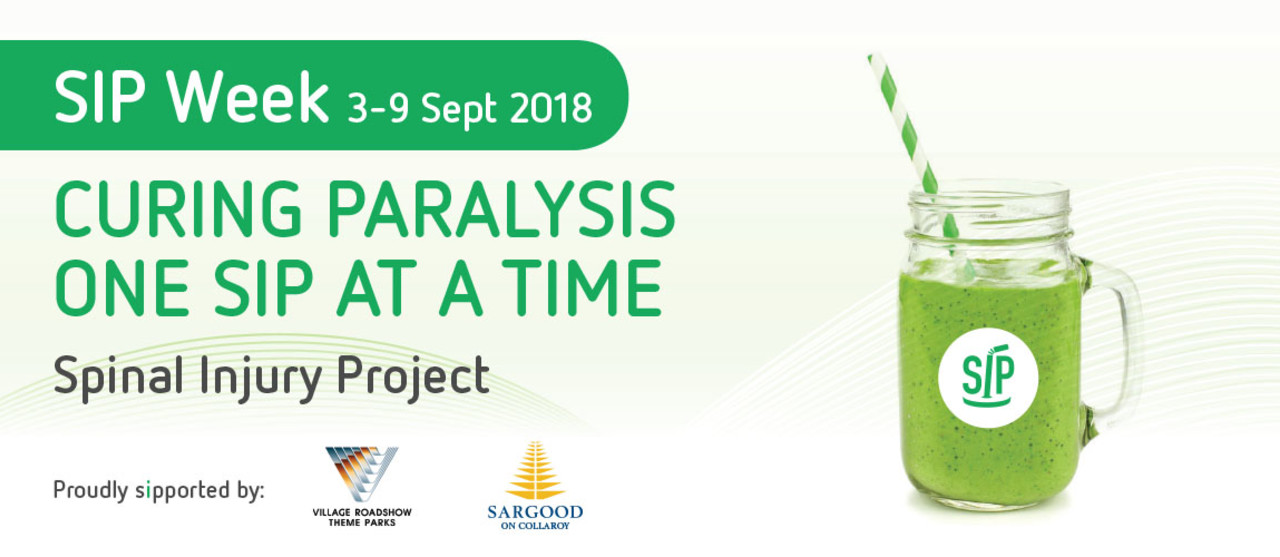 Take the SIP Week challenge this September and help find a cure for paralysis. We can all make a difference and together we can find a cure for paralysis.
Almost every single day in Australia, someone just like me has their life changed forever by a spinal cord injury. More than 12,000 Australians are currently living with a spinal cord injury with an estimated 300 - 400 new cases each year. 
S.I.P Week - Spinal Injury Project is a fun, engaging way to help the Perry Cross Spinal Research Foundation move forwards towards a cure.  SIP Week encourages EVERYONE to join together and drink every beverage, tea, coffee, wine, juice - the lot! - for one week, through a straw and raise funds for life changing spinal cord injury research being conducted at Griffith University. 
You don't have to run a marathon, or even break a sweat, just drink all your beverages through a straw during spinal injury awareness week from the 3rd to the 9th  September and help us find a cure for paralysis.
Let's get SIPPING! click on START FUNDRAISING today and together we can make everything possible! Click on the Research Link above to learn more about the exciting plans for a human clinical trial using the patients own Olfactory Ensheathing Cells from the nose, the same research pioneered by the 2017 Australian of the Year - Emeritus Professor Alan Mackay-Sim.
The pathway to curing paralysis is right under our nose! We hope you can join us for what could be the turning point in the journey to cure paralysis.
Everything is Possible!